Mom's Clubs
Posted on March 14, 2014 by Jean Marie Habimana
Ready for Reading, is playing a significant role in the daily lives of some families in the Rwinkwavu area. The RCLLC hosts five clubs: young peace fighters, Adults club for culture and history and three clubs for moms who work together for the empowerment and development of Rwinkwavu women.The clubs  meet in the amphitheater or in one of the rooms in the RCLLC and exchange ideas,  hold seminars and work together in small craft projects, learn hairdressing techniques and grow their entrepreneurship skills.
First crop ready for market                                    Mushrooms growing on RCLLC                                                                                                     grounds
The club of dedicated moms who have started farming mushrooms as a cash crop are very interested in the manufacture of clothes and crafts baskets movement. This past Monday, March 24, 2014 they gathered around a trainer to teach them how to dye fabric, commonly referred to as "Ibitenge", in bright, colorful patterns.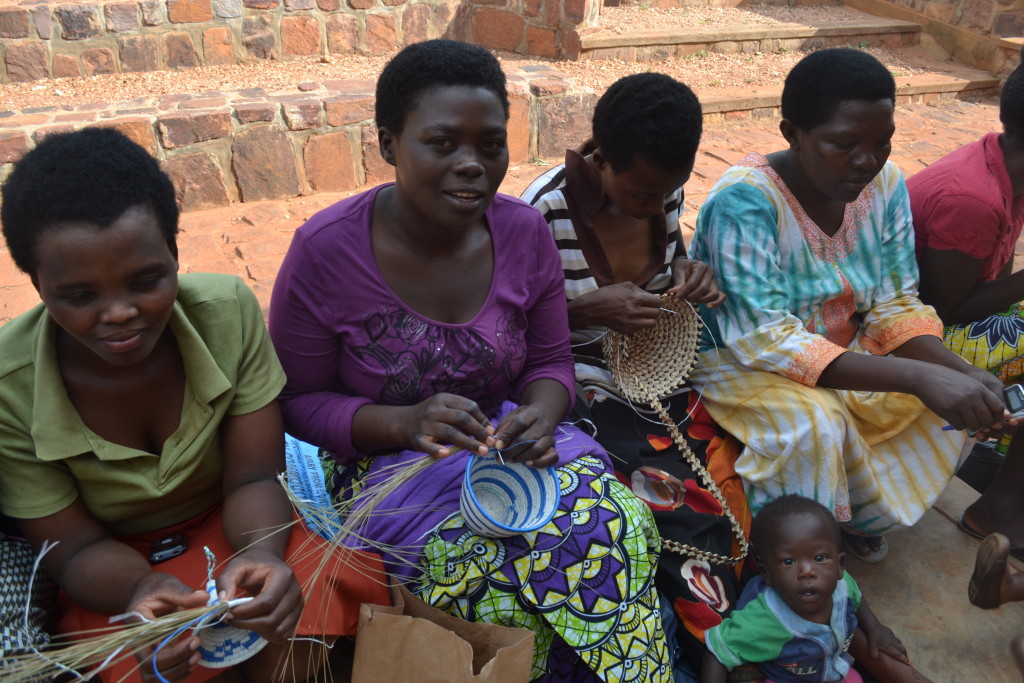 Beautiful baskets!
They spent five hours  watching and imitating the method and were very excited by the outcome.   They did two different pieces and promised themselves that they will continue to learn and practice in order to attain the ability to make beautiful fabrics to sell.
The Mom's who were present welcomed the role played by RCLLC, as  host for the clubs, not only for vocational skills training but also for the opportunity to attend Kinyarwanda and English literacy classes and to read from our library of interesting books.