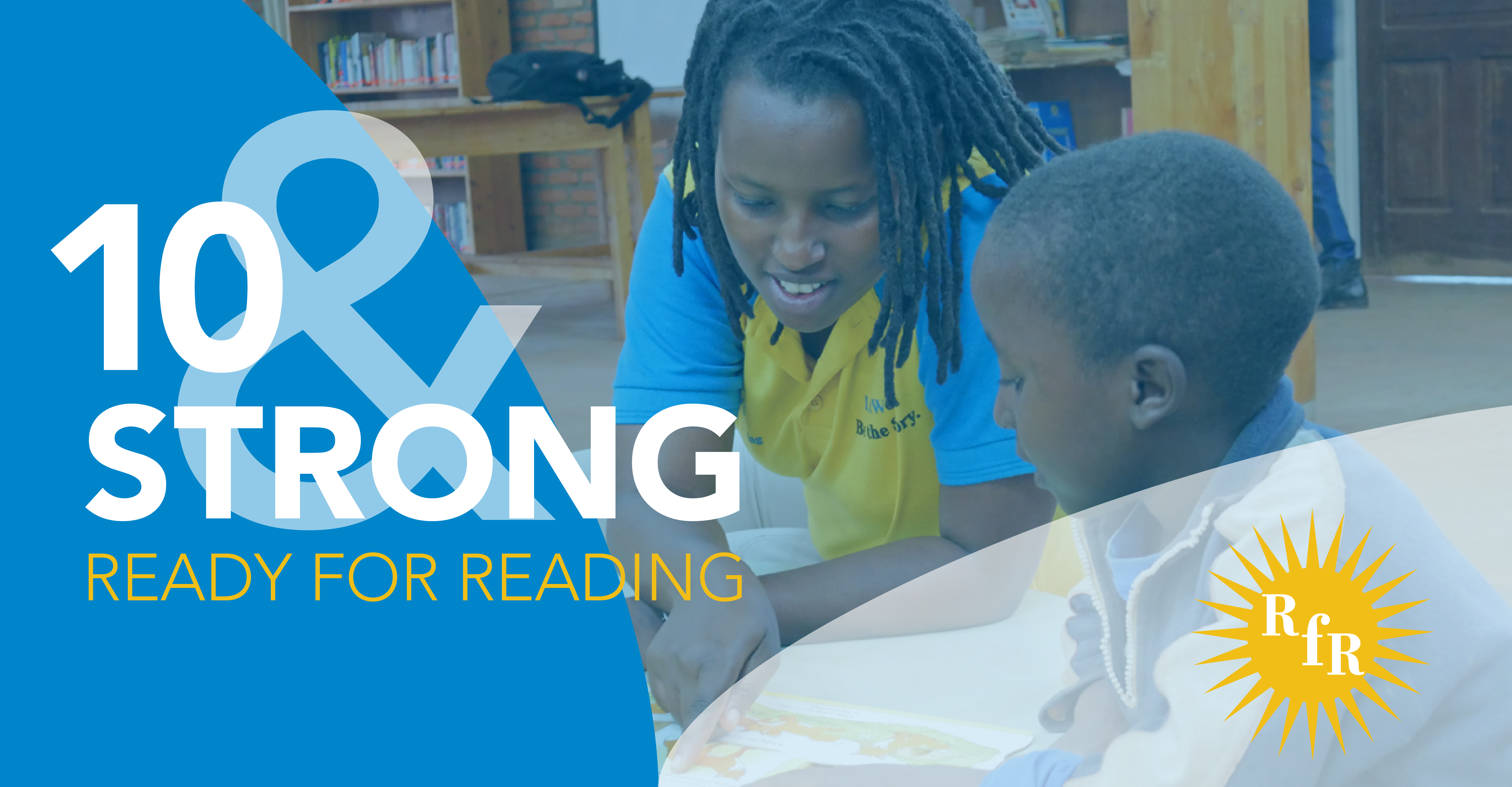 Ready for Reading is energized to make the next 10 years even better than the first 10. Join us in bringing "Life to Literacy and Literacy to Lives"
Here's How You Can HELP Us Achieve Our 2019 Goals – Year #1 of The Next 10:
Teachers Are the Heart of All We Do
Our team of teachers is passionate about literacy! So far, 854 adults have attained literacy certification.
Help us add 4 new teachers, so 200 more people can learn to read and write in 2019.
$200 pays a teacher for 1 month
$2,400 pays a teacher for 1 year
---
Books Are the Cornerstone of Lifelong Literacy
The 28,225 people in Rwinkawavu have access to books and literacy classes at the center.
As our readership grows, help us add to our shelves.
$100 buys 10 new books
$250 buys 25 new books
$500 buys 50 new books
---
Computer Skills: Portal to the 21

st

 Century
RfR provides access to information and IT training, giving people the skills to succeed in the digital world. 60 people come each day to use our 20 laptops.
Help us add 10 new laptops to meet the growing demand.
---
Become a part of the Legacy of Literacy in Rwinkwavu. We can't do it without YOU, so please:
---
DONATE TODAY
---
Every dollar makes a difference, and any amount is much appreciated and goes a long way!