Agriculture is a historical mainstay of Rwanda's economy. Employment in agriculture contributes 62.3 percent of total employment in Rwanda, occupying 71 percent of all females employed and 53 percent of males. It remains a key sector in Rwanda's efforts to foster private-sector development.
Agriculture is a priority sector in Rwanda's Vision 2050 national development strategy. The government aims to replace subsistence farming with fully monetized and technology-intensive commercial agriculture and agro-processing by 2050. Principal agricultural exports are coffee, tea, and some value-added agricultural products such as canned tomatoes, honey, french beans, passion fruit, macadamia nuts, and mushrooms. Rwanda exports live animals, unprocessed meat, and dairy products to the eastern Democratic Republic of Congo. The increase in flight routes in and out of Rwanda with RwandAir and other carriers to Europe, the Middle East, and Asia has facilitated an increase in fresh agricultural exports from Rwanda.
Rwanda's agricultural advantages include its high altitude and moderate temperatures, which allow for year-round cultivation. In 2018, a study sponsored by USAID identified export opportunities in fresh crops such as passion fruit, snow peas, chilis, and mushrooms. There are also opportunities in input provision, crop aggregation for export, and cold chain logistics. Rwanda is landlocked and the land is divided into small parcels, which poses a challenge to large commercial farming but can allow specialty crops. Rwanda will need to increase the extent of cultivated land under irrigation while importing increased amounts of inputs (such as seeds, fertilizers, and small-scale machinery) to achieve its value-added agricultural development goals.
Educating mothers on farming in rural Rwanda is a crucial step towards the development and empowerment of their communities and their journey towards vision 2050. This project seeks to provide access to sustainable agricultural techniques and knowledge, enabling moms to secure a safe and nutritious food supply for their families. Further, it will help them gain skills to create additional income through selling surplus produce at local markets. The benefits and implications of this project are far-reaching, as it can contribute towards improving health outcomes, increasing literacy levels, strengthening economic security and even reducing gender disparities within Rwinkwavu's rural villages. By making these resources accessible on the ground level with strong support systems in place, moms will be better equipped with the necessary tools needed for success in both their personal lives as well as those of their community.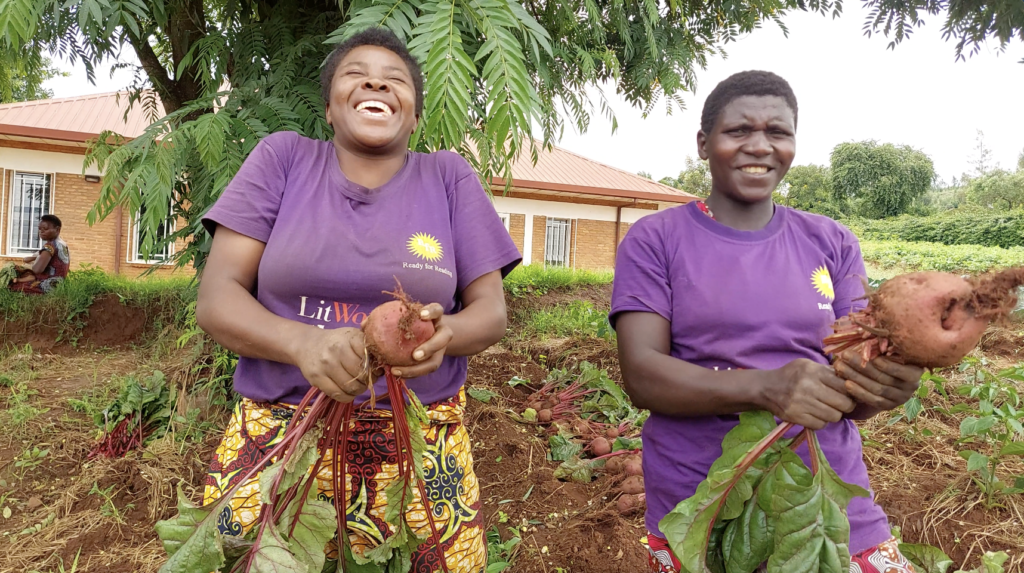 Understanding Hunger's Contribution to Illiteracy
In rural Rwinkwavu and Rwanda in general, food insecurity and poverty are two of the main causes that contribute to illiteracy. Despite progress in recent years, many families still lack access to proper nutrition due to limited resources. This results in malnutrition and hunger for children which can lead to an inability or difficulty in focusing on education as a result of physical fatigue. Malnutrition not only affects children's physical health but also their mental development, leading to lower academic performance as well as decreased attention spans in class and overall difficulty learning new concepts. Additionally, impoverished households often have little money left over after meeting basic needs such as food and shelter, resulting in fewer educational resources available for students. Without proper materials such as books or other suitable study tools, it is difficult for them to engage with their studies meaningfully at home or school.
The impact of poor nutrition on education is immense; without sufficient energy from eating nutritious foods kids cannot concentrate nor learn optimally, leading directly into low literacy rates within the country's population. To address this issue it is important for governments and organizations alike to provide support systems that help ensure adequate access to nutritiously balanced meals year round so that all children can benefit from improved cognitive functioning set up by quality nutrition intake. In addition, providing more opportunities for higher education further incentivizes people who want to pursue furthering their knowledge beyond primary schooling levels thus increasing literacy rates even more drastically throughout Rwanda.
The Impact of Educating moms on Farming vegetable and fruits
In addition to the potential for improved health outcomes, education on vegetable and fruit farming can also have numerous economic benefits. By teaching mothers how to cultivate their own produce, rural families would be able to supplement their income and fight the malnutrition in their families. With increased access to fresh fruits and vegetables, not only will nutrition improve but so too will the quality of life in these communities as a whole. Furthermore, with more resources available locally there is potential for women-owned businesses such as farms or small grocery stores that could help create sustainable job opportunities within the community itself, leading towards greater financial stability among residents.
Education of vegetable and fruit farming is also beneficial on an environmental level.
Overall it's clear that educating moms on vegetable and fruit farming has many positive impacts across multiple areas: health & nutrition, economics & job creation, environment & sustainability — all key components necessary for true development of Rwanda's rural women and we are grateful that Ready for Reading and LitWorld partnership is making this happen.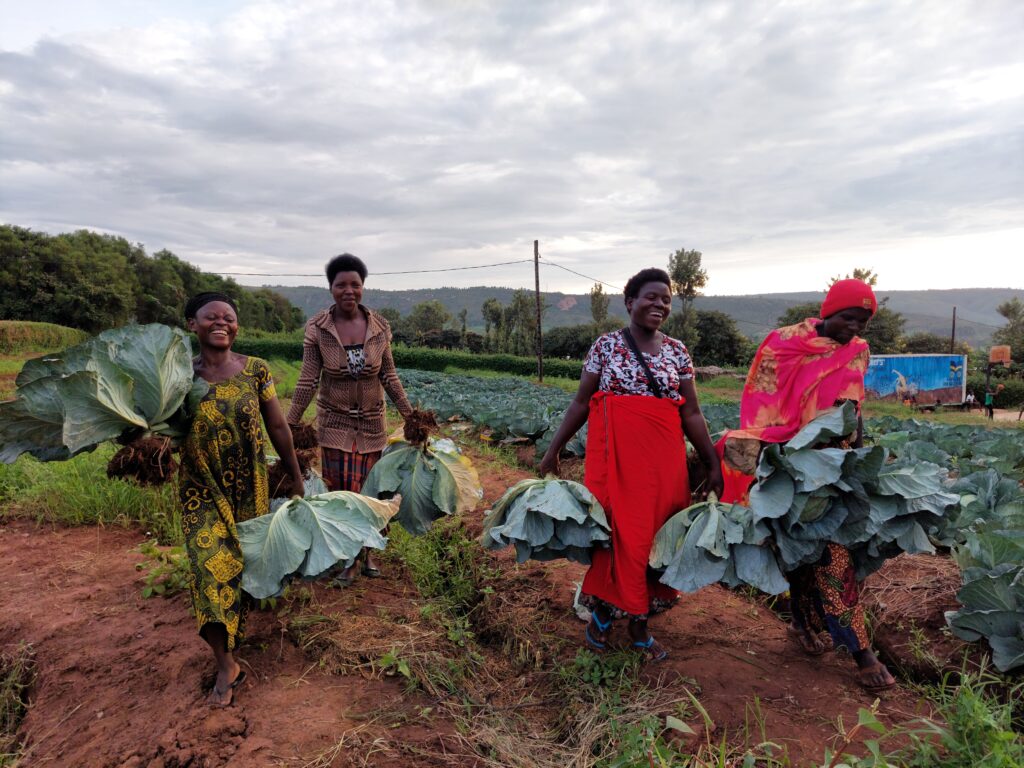 Building a Sustainable Model of Education
To build a sustainable model of education, it is important to create community partnerships. This involves working closely with local organizations and businesses in order to provide resources that can be used for educational purposes. This project is developed to be a learning model to the community. Members who are coming to learn from the work that is being done by Moms. The project itself is impressing and attracting all people from in the neighborhood and they are coming to learn how they can go and duplicate the model in their villages.
Constructing a comprehensive support system for stakeholders and learners is also critical in developing a successful model of education. It begins by creating an environment where parents must also feel like they are part of the process; offering workshops on relevant topics such as parenting strategies or financial literacy helps ensure families understand how best to help their children succeed academically while feeling supported themselves throughout this journey.
In conclusion, the education of farming to mothers in rural Rwanda is an essential step towards improving quality of life and economic stability within these communities. By providing access to sustainable agricultural techniques and knowledge, moms are better equipped with the necessary tools needed for success in both their personal lives as well as those of their community. The benefits that this project can bring include improved health outcomes, increased literacy levels, strengthened economic security and even reduced gender disparities. It is important however to establish a comprehensive support system which includes building strong community partnerships while also providing extensive resources & guidance for students/teachers/families so that everyone feels connected during this journey. Going forward it will be crucial for governments and organizations alike to provide continued support so that families can benefit from improved nutrition intake leading directly into higher educational performance rates throughout Rwinkwavu's rural village.