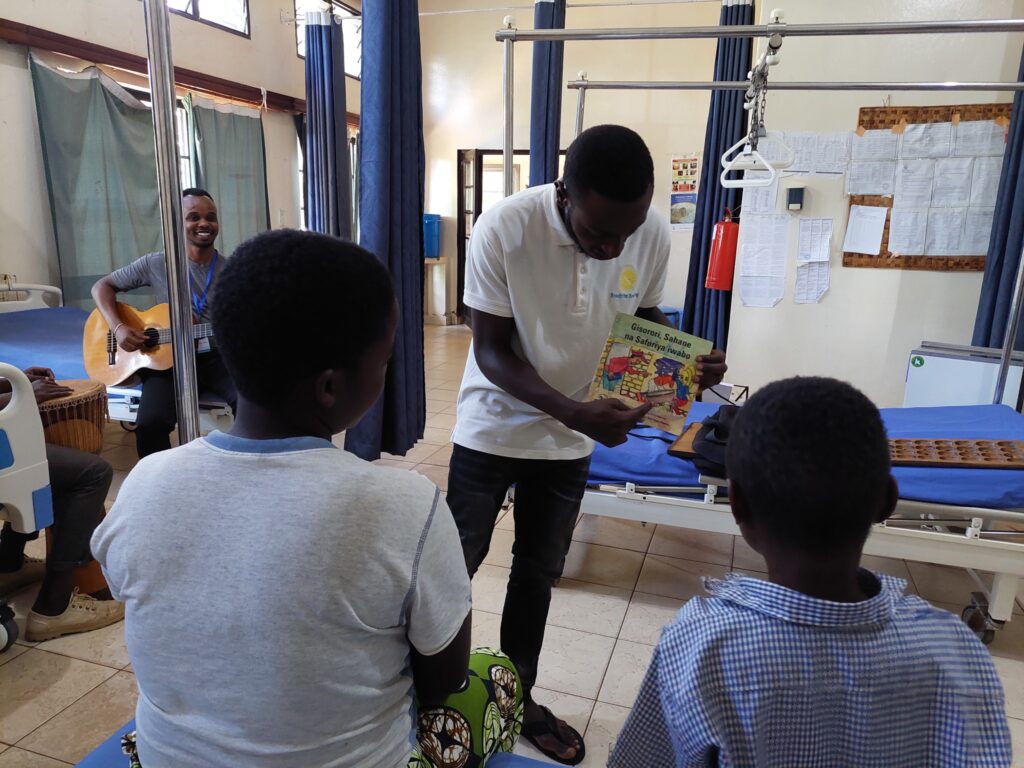 Did you know that reading to hospitalized patients has lot of benefits? Here are the three of them:
1. Reading to a hospitalized patient reduces the anxiety he/she feels when facing the doctor
2. Reading to a hospitalized patient creates a distraction or a room to escape the reality of the treatment or procedure they are facing.
3. Reading to hospitalized patients bring hope and the taste of life back to those who are hospitalized for a long time.
Ready for Reading, in partnership with Rwinkwavu Hospital, is taking the power of literacy and story to the hospitalized community!