9 Years of Spreading the Joy of Reading! 

                                       Our Team in the Library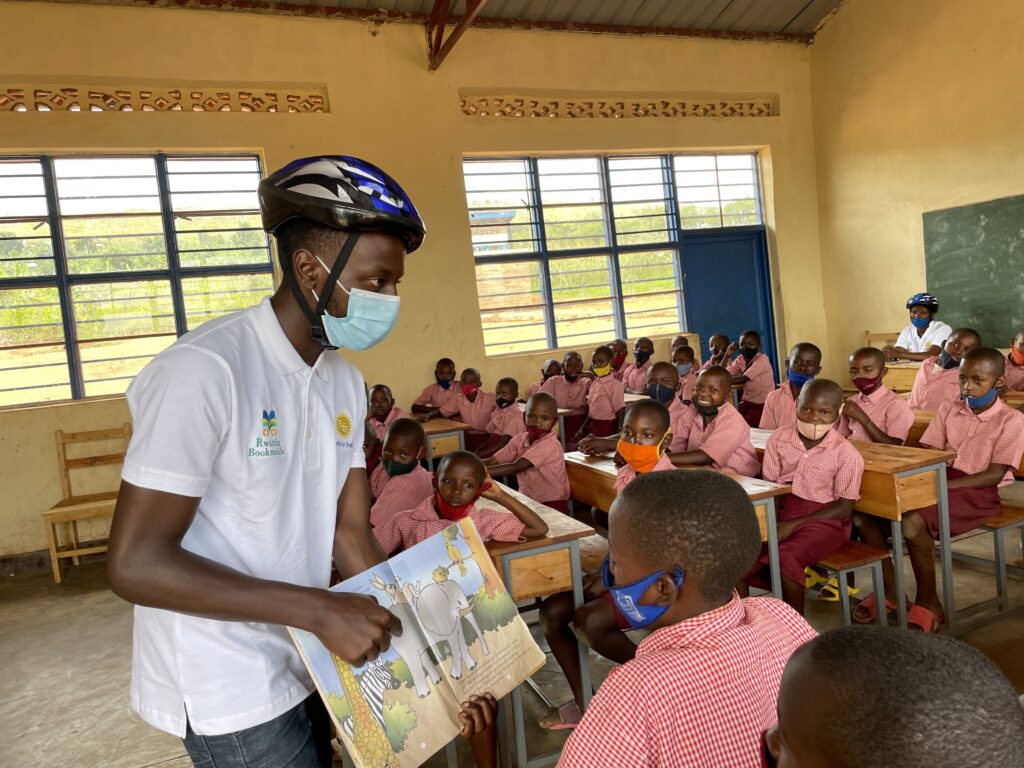 Our "Reading Riders" in Schools

                                                          On the Radio
9 years ago today, Ready for Reading, along with the Ministry of Sports and Culture, District and local officials, Partners In Health and the Rwinkwavu community gathered to celebrate the opening of our Rwinkwavu Community Library and Learning Center.
Thanks to the generosity of so many of you, everyday people with scarce resources are given the opportunity to learn to read and write, use a computer and gain the life skills vital to climbing out of generational cycles of poverty and create a better future for themselves and their families.
In addition to our core programming we bring families and communities together as they bond through celebration days, literacy events and activities, music, dance and community performances in our amphitheater and in their schools and villages. The Library/Learning Center has become the heart of the community, a country-wide model and stands as a beacon of opportunity, hope and healing.
Last but not least, the all-Rwandan Team works tirelessly to level the playing field for people in underserved rural Rwanda. Their dedication, compassion and commitment are the absolute key to our success as they continually strive to grow, find new ways to engage the community and bring the joy of reading to more people.
Thank You for being part of this journey, we couldn't have done it without your faith in our mission and steadfast support every step of the way.
With IMMENSE gratitude,  Betsy, the Ready for Reading Team and Rwinkwavu Community